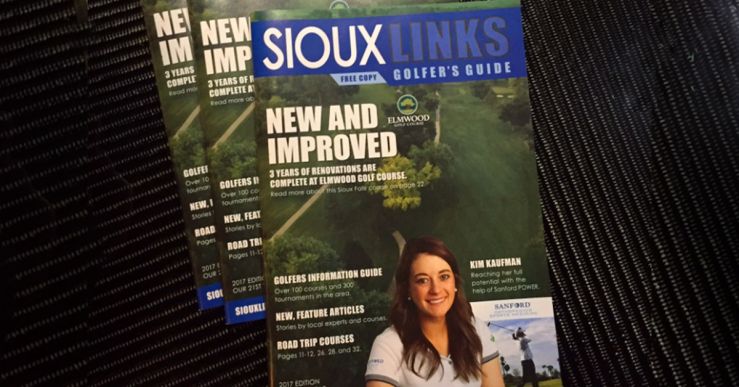 All of the 9-hole and 18-hole course information that you need is right at your fingertips and now online at www.siouxlinks.com. The Sioux Links Golfers Guide brings you articles, prices, yardage, tournament listings, a handy map as well as valuable coupons located throughout the magazine. Pickup your copy at your favorite course, golf store, hotel and rest stops throughout the area.
We are beyond excited to have articles from area experts like Todd Kolb as well as sponsored content featuring Elmwood Golf Course and South Dakota's own Kim Kaufman. Future stories will also be on our all new website www.siouxlinks.com along with all of our course information. Be sure to follow us on Facebook, Twitter and Instagram.
We welcome the third annual GreatLIFE Challenge back to Willow Run Golf Course on August 31 through September 3. We are very honored to have the LPGA and Symetra Tour back in the Sioux Empire.
If you find yourself looking for a golf weekend trip outside the region, check out our featured Road Courses including The Prairie Club by Valentine Nebraska, Firekeeper near Topeka, Kansas, Tomahawk Lake by Deadwood, South Dakota, Tatanka near Niobrara Nebraska and Dacotah Ridge near Morton, Minnesota.

Tee it up and keep it in the fairway.
Derek Soukup, Editor