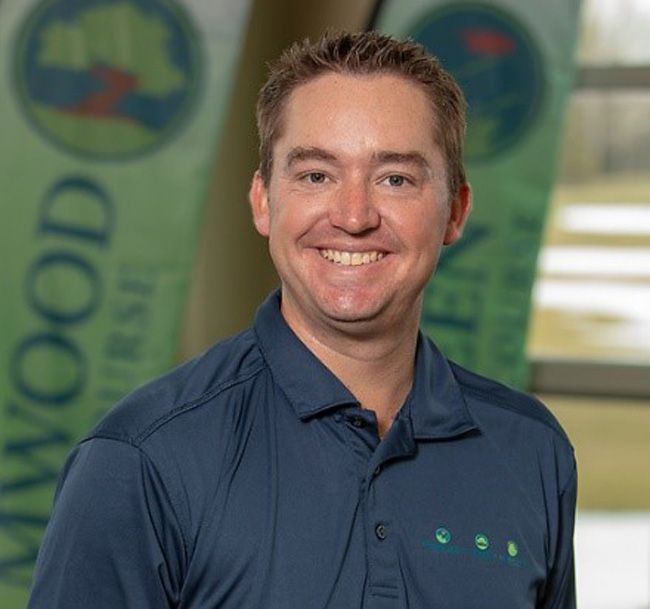 Find something you love, and you'll never work another day. Danny Sinksen is lucky enough to live that statement. He followed his grandpa Wayne and dad Bob around Elmwood Golf Course and is now the Director of Player Development there.
Danny grew up like most boys loving all sports baseball, basketball, taekwondo, and of course golf. He played in his first tournament at the ripe old age of six and at age 14 played 195 rounds at the city courses, not including tournaments. He was at Elmwood, Prairie Green, and Kuehn Park so much they asked him to come and work for them, so he did at the age of 15. It was that summer that his game really took off.
He captured the Freshman City Championship at Roosevelt and admitted he didn't win many tournaments but consistently finished in the top five. He ended his prep career as a five-year letter winner, but it wasn't until he broke through on the Minnesota Junior Tour in 2000 that he started catching the eye of college coaches. Sinksen went on to win five of the six tournaments that summer and got an offer from Missouri Southern State University that he couldn't refuse.
Playing in Joplin, Missouri Sinsken took full advantage of being able to play year-round for the first time in his life. He played on the Varsity team all four years helping his squad to the NCAA Super Regionals each year. He claims he learned more in those four years about the game of golf than any other time leading up to it like managing a round, using his current shot to set up his next, and the mental aspect of the game, but most of all he learned how to score.
Like most college students Sinksen did a lot of reflecting while on campus. As he was learning these new techniques and tools for his own game, he began to think about the advantage he may have had if only he had taken lessons growing up. Sure, his grandpa and dad taught him the basics and people along the way shared a tip or two, but he never was able to take the time and learn from a Club Pro like many of his teammates. It was then he knew he wanted to use his business degree to become a Club Pro with the hopes of helping others learn the game he loved.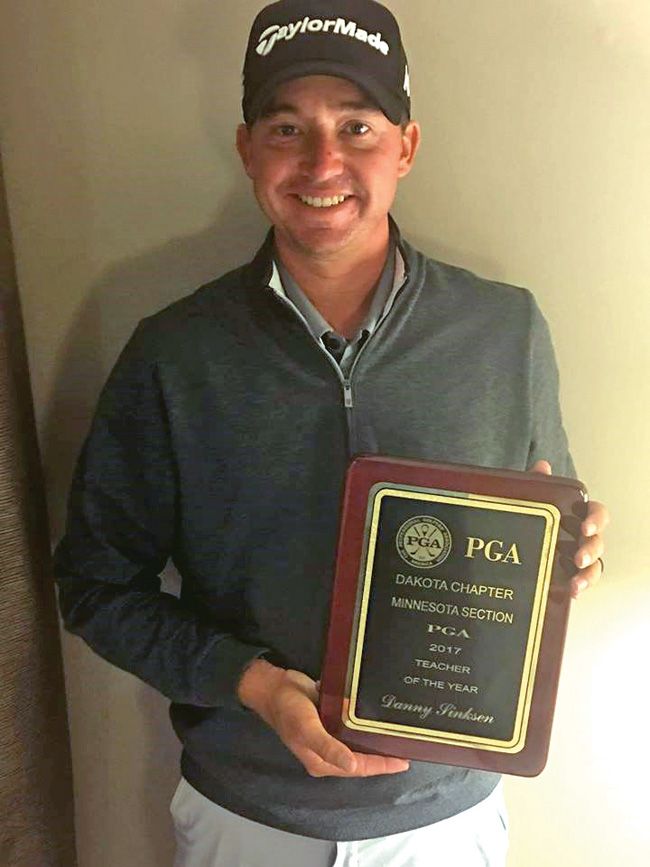 Danny turned pro in 2005 while working towards his master's degree in Adult Education. In 2008 while the Assistant Pro at Prairie Green Sinksen was also the coaching golf at the University of South Dakota. Three years later he was offered the Head Pro position at Elmwood. It would be hard to find someone that hasn't had a lesson from Danny. Along with his wife Kelli, they helped jumpstart the First Tee Program. In 2014 he was named Head Coach of the Augustana Men's Golf team, and he still holds that position today.
While he enjoyed the day-to-day grind of being a Head Pro, he knew his passion was in teaching and had ideas, but no time to put them into action until Sioux Falls Golf promoted him to Director of Player Development. In this role, Sinksen would get to set up programs geared specifically to helping players at different age groups and skill levels. The first program he set up is the Sioux Falls Golf Academy targeting kids from 12 to 18 and focuses on preparing them for the next level. It is in this setting Sinksen and his partner Mitch Brunick can teach fitness, swing technique, and most importantly how to score.
A few other programs Sinksen is spearheading are Lunch and Putt, Get Golf Ready Initiative and Sip and Chip that includes golf tips, wine, hors d'oeuvres, entertainment, and golf on Friday nights. The Get Golf Ready initiative is for the beginner who may have never played before. Here they teach you the basics from what to wear and how to make a tee-time, to basic playing fundamentals. He also wants to get groups and couples involved, so he has created the Sip and Chip event on Friday nights. You will be entertained with wine and hors d'oeuvres, a few golf tips, and then will be sent out to play a few holes before the sun sets. The most significant program is bringing the Nike Junior Golf Camp to Sioux Falls. There will be a series of three camps throughout the summer available to anyone 18 and younger. This camp is Monday through Friday and can be done as a morning only or all-day camp.
Most importantly this position makes Sinsken more available than ever. In fact, he has made it so you can literally set up a lesson with him that day. Imagine waking up after a terrible round the day before and looking online to see when he can get you in for a quick fix that day. Who else can do that? Or, maybe you have a big tournament coming up this weekend all you need to do is look online and set up your lessons ahead of time!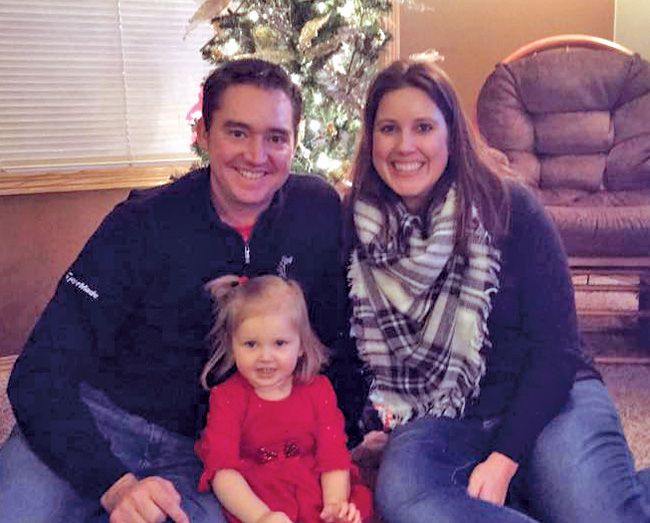 With his new role within Sioux Falls Golf Sinksen makes lessons easy, affordable, and efficient while still being hands-on in the community he holds near and dear to his heart. When you book a lesson with Danny, you are getting Danny and nobody else. For more information on how to set up lessons with Danny or the events coming up visit the Instructions page at siouxfallsgolf.com today!
Written by: Cat Clark
Sioux Falls Golf, We Are Golf