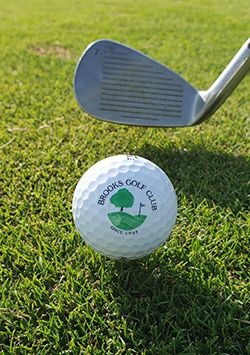 Brooks Golf is located in the backdrops of Okoboji, Iowa. Brooks offers everything you need to make it a successful day on the links. There are food and drink options with a patio that opens up from the bar, full practice facilities including driving range and putting green, and lastly, 27 holes of pristine golf. With these amenities and an opportunity to play a challenging course, including some links-style holes, is too hard for us to pass up. Simply put, Brooks Golf is worth the trip.
One of only four courses in our footprint with 27 holes, Brooks Golf has become one of our favorites. As part of the 27 holes, you get three unique sets of 9 holes. This makes for a different experience every time you visit. Each set of 9 holes is designated by different colors: Blue, Yellow, and White. The 27 holes of golf here are some of the best conditions we've played in the area. A unique aspect of playing here is the bentgrass, something we haven't seen very often locally around Sioux Falls. For us, this has added a layer of challenge to our game. Something else we have not seen often are the pin placements. Brooks has five designated pin placements they use and all of them are highlighted on the scorecard. We've enjoyed being greeted by the Marshal chatting about the day and finding out which pins we're playing for our round. The GPS in the carts helps to remove some guessing and boost your confidence as you begin your day on the first hole.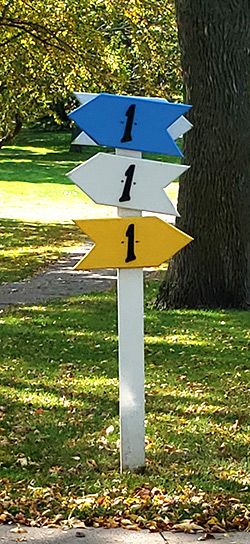 The Blue course has a very familiar feel. These nine holes have mature, tree-lined fairways and a more straightforward layout. Accurate drives will keep you out of harm's way and a chance at shooting par. The White course continues with more tree-lined fairways. Hole one eases you in with a straight but narrow par four. Once you get to the fourth hole, this stretch of 9 really begins to open up and you can see its personality. The fifth through the seventh, three-hole stretch, is a personal favorite of ours and has some incredible and very memorable tee shots. The fifth hole is a par three with a tee shot over water to a wide but shallow green that really tests your distance control. The sixth hole has a tough approach shot with a valley in front of the green. Don't want to leave your ball short. The tee shot on the seventh is high in elevation and your aim is critical with this one. Play too far left and you're in the rough with a poor angle to the green. (The view here is pretty great too!) The White track will test all parts of your game and reward you with some incredible holes.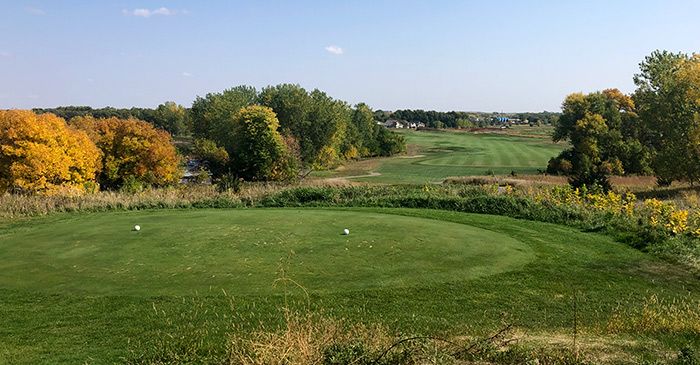 Lastly, the Yellow course starts with a precise par four. A sharp dogleg right, your distance, and ball placement off the tee are critical to avoid water. Similar to the White 9, the yellow holes have a more open feel to them but watch out for those hazards. Venturing into the White and Yellow courses is when you begin to see the beauty of the property and the water that surrounds this part of the course. Holes three and four are great examples where this course really attacks and can punish you if your tee shots are offline. The elevation changes and rolling hills with nearby water hazards come into play on these two holes. If you're lucky to be a good ball striker, placing an accurate shot is more important than distance. The 4th hole has left a blemish on our scorecard more than once. The Yellow course wraps up with a par 3 heading back towards the clubhouse and is a nice final hole. This course offers an exciting and challenging set of 9 holes.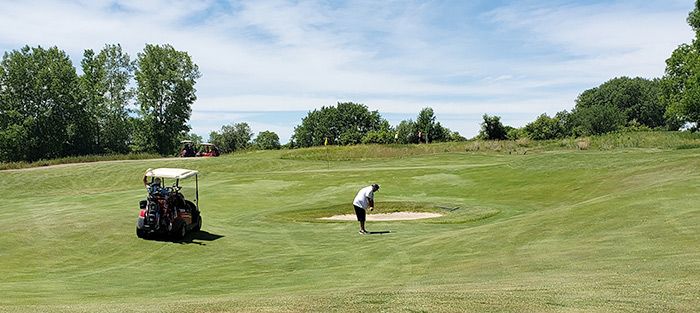 Whether you're a local or visiting from out of town for the day, the atmosphere in Okoboji is sure to put you in good spirits. Brooks Golf is a premier facility that showcases the Okoboji water and challenges you. The 27 holes promise many memorable shots and finding that one pure shot that keeps you coming back to the sport we love. If you do play Brooks in 2022, let us know, we'd love to hear about it, and be sure to check out their coupon in our Golfers Guide! Click here for course information.