Watch the highlight video from our round and subscribe.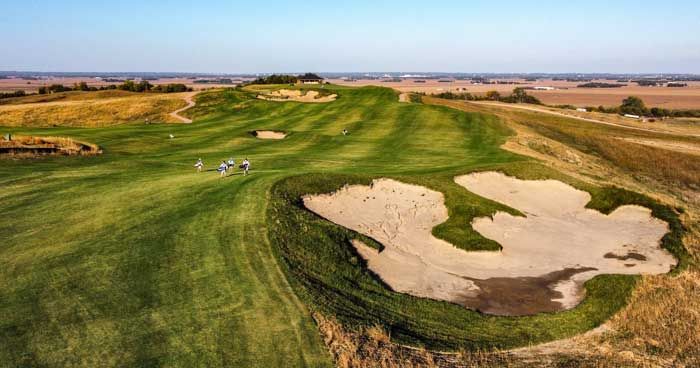 The story began in 1976. Leo and Bryce Andersen purchased the land that Landmand Golf Club sits on. In the beginning, row crops like soybeans and corn crisscrossed the hills, but this terrain was rugged—the elements, wind, rain, and sun reak havoc. It sat idle for years, unchanged, awaiting its destiny. The landform is majestic. Unending. To envision a golf course on this landmass is unimaginable.

Grandpa Bill (Zellmer) introduced a young Will Andersen to golf at age 10, leading him to play golf in college and build a love of the game. After moving home in 2008, the Andersen family purchased the Iron Horse Golf Course in Dakota City, Nebraska, renovated the clubhouse, and made course improvements across the 9-hole track. He then knew he wanted to build a course from scratch. The Old Dane renovation project led Will's eyes to the hills that overlook the Missouri River and the land that has become Landmand.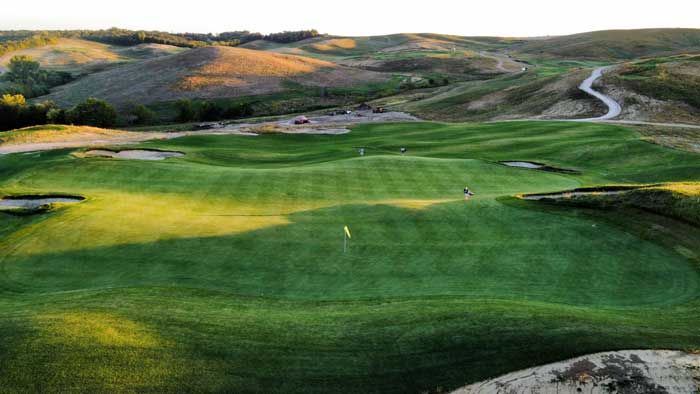 Golf has always been a passion of mine from a young age. Once we revived Iron Horse into what is now Old Dane, I knew I wanted to do it from scratch. - Will Andersen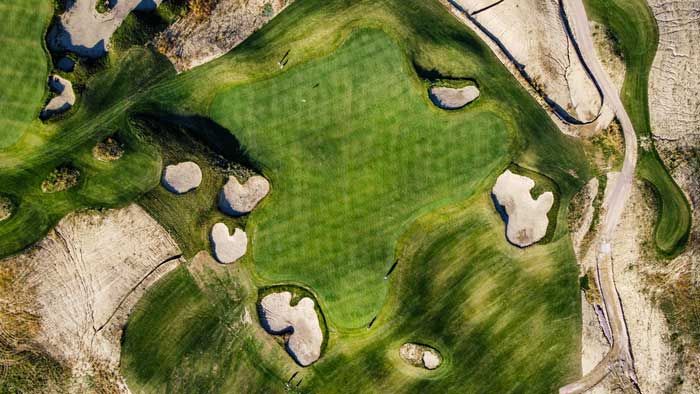 He had dreamed of creating something special on these hills his family has farmed for 40 years. In 2016, Will set out to fulfill a life-long dream and began the course routing. Builders, King-Collins Golf Course Design, famous for overhauling a dead flat, featureless parcel of land at Sweetens Cove Golf Club, was tapped to route the holes for Landmand in 2019.
The entire experience was surreal and unexpected. The site is 550 acres of fascinating holes in all directions. - Rob Collins, King-Collins Golf Course Design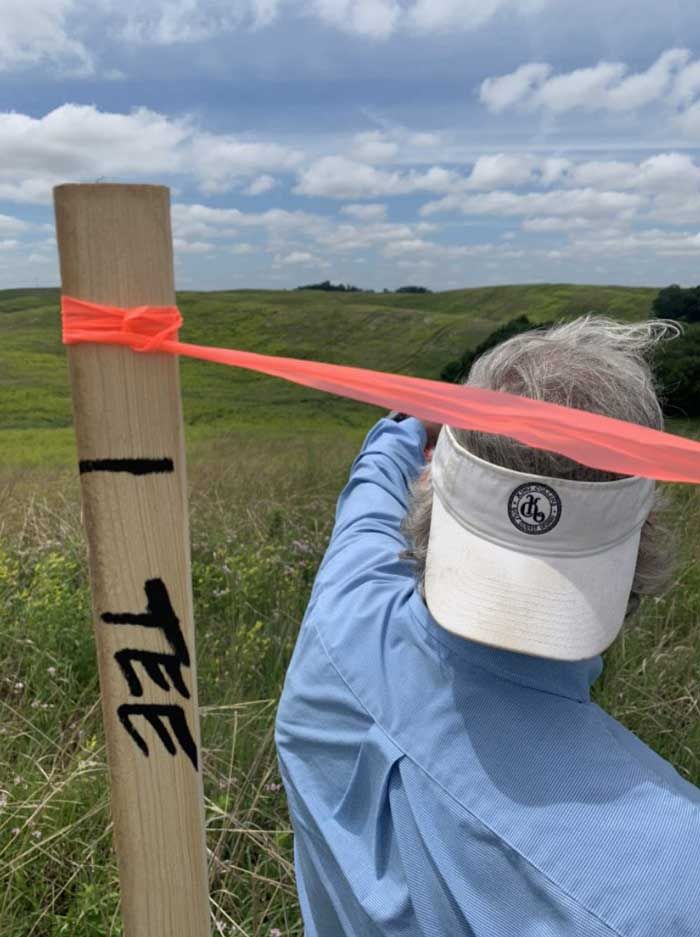 Photo, Pre-Construction Tee 1 courtesy of King-Collins

Tad King and Rob Collins asked to go "up top." They wanted to see the land that overlooks it all. The course has slivers of heaven across the barren and unsympathetic terrain that surrounds it. They stood on what would become the first tee with a range finder in hand and saw a ridge. Was it 1,500 yards away or only 1,000? Once you're up top, your ability to perceive distance is limited, but the range finder determined that the ridge was only 585 yards away. That would become the first hole. Once they found eighteen distinctive holes, the routing was approved, and construction began in September 2019.
The biggest obstacle from the beginning was shaping those massive hills & slopes to represent a true golfing ground. Huge amounts of earth were moved to make a course with the characteristics they wanted: walkability, strategy, variety in length, and direction. The direction might not seem essential, but one must consider the prevailing wind. The course handicap is determined by the wind direction that day.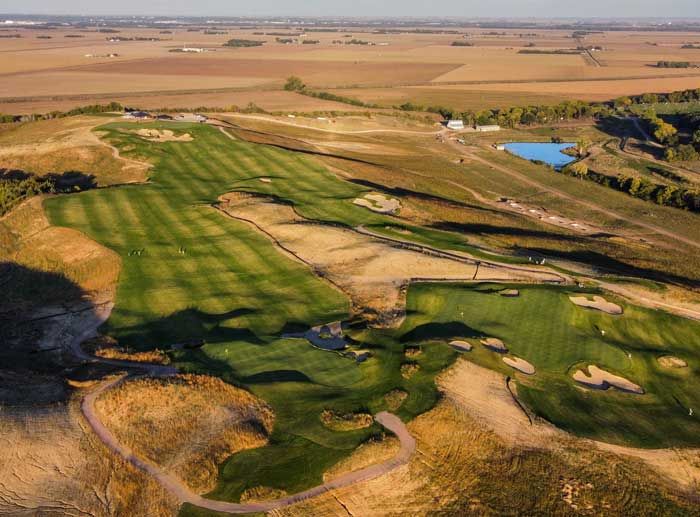 With loads of high-end destination golf properties across the Nebraska sandhills, Will wanted something different. Landmand is a track for the golf aficionado and the local farmer looking to get in a few rounds between harvest. It will open for public play in late 2022, not private play like other notable Nebraska courses. It is how the Andersen family wanted it. A way to repurpose the prairie land for something greater, benefiting everyone. Perhaps this land has finally come into its own.
- Derek Soukup, Editor